Welcome Christians and those who seek spiritual insight and to understand Christianity in the Richmond area. Our aim is to make connections with spiritual seekers and to encourage others to join us in our life-enhancing Christian journey.
Vietnamese Alliance Church at Richmond, Virginia, is a friendly Christian community where we welcome others to join us in our worship and service. Helping people understand the enriching messages of eternal hope .
​
Everyone is welcome. Come just as you are - we'd love to get to know you better.
We exist to glorify God in daily life and want to know God through a personal relationship with Jesus, to provide a peaceful community where you find the happiness with others through trusting in Jesus Christ.
To build a great Godly community through sharing the gospel. Bring people to Jesus Christ in the process of knowing the fullness of a life with Christ, to develop, equip, send out for restoring and healing in the world.
Each of us is minister. We are messengers, have missions, and pronounce a message of God. We aim to build a healthy Church and to be witnesses of Christ's Kingdom from Vietnam to the ends of the earth.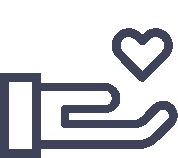 Bring the whole tithe into the storehouse, that there may be food in my house; test me in this.
God loves a cheerful giver.
Malachi 3:10; II Corinthians 9:7
Sunday Service
Bible Study 1:00-1:45 pm
Worship 2:00-300 pm
Friday English Ministry
Worship 7:30-9:00 pm
Saturday Worship
7:30-9:00 pm
Disciple & Ministries
Wednesday 8:0-9:00 pm